Obiter Marketing partnered with California Law Firm CGL LLP in May 2020 to deliver a weekly email – The Weekly Brief. Since then, we have delivered 52 emails per year containing legal industry updates, business insights, and thought leadership discussing burnout, female participation in law, and more.
28.46%
The average open rate for CGL's Weekly Email, which is delivered to more than 1,100 subscribers each week.
22.00%
The average open rate for email marketing delivered by service providers in the legal industry.
About CGL
CGL LLP is a fully distributed, female-led transaction law firm dedicated to providing exceptional legal services infused with humanity. Its founders, and its attorneys, are highly qualified and experienced, having worked in leading law firms, government departments, and demanding in-house roles. These talented attorneys are engaged, motivated and ready to provide high-quality legal counsel while delivering innovative, future-focused, and efficient legal services. Why? Because they are given the freedom to practice law humanely, working from wherever they are during their most productive hours, carrying workloads that work for them.
"Stephanie is one of our best assets in marketing, from her absolutely stellar organizational skills to her uncanny ability to research and write complex articles. She has been the lynchpin that holds our content efforts together, and she's become essential in our planning and strategy sessions as well. There's nobody CGL would rather have as a part of our team."

Hannah Genton, Partner and Co-Founder at CGL LLP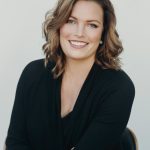 Obiter's Work With CGL
CGL's weekly newsletter is emailed out to more than 1,100 subscribers each week – and has been since May 2020. The weekly newsletter's performance is above industry standards, with a third-party provider commenting on the incredibly low number of unsubscribes CGL's email marketing campaigns receive each week.
To deliver CGL's email marketing services, we prepare rolling monthly calendars outlining the content proposal. The proposed content calendar is based on current local events in business and law, as well as suggestions provided by CGL's team. From there, we research the approved topics before drafting newsletters that cover the relevant law as well as relevant anecdotes, tips, and action items. This draft then goes through an approval process, before being distributed each week.
Improving SEO With Email Marketing
Email marketing doesn't directly impact website SEO. To address this gap for CGL, we 'upcycle' the content delivered via The Weekly Brief and add it to their blog. More than half of CGL's Top Blog Posts in 2021 were originally sent out as part of CGL's email marketing strategy. Oftentimes, the content is used in other CGL content, too – such as the Conversations with CGL podcast or the 5 Tip Friday video segment.
Interested in developing an email marketing strategy that delights readers and improves your search engine visibility? Ask us how!