Search Engine
OPTIMISATION
68% of online experiences begin with a search engine. SEO for law firms gets your website noticed by on and search engines.
Search Engine
OPTIMISATION
68% of online experiences begin with a search engine. SEO for law firms gets your website noticed by on and search engines.
SEO, or search engine optimisation, is a term used to describe a broad range of activities that can help your law firm's website be found when potential clients use a search engine to find legal services. By leveraging SEO, law firms can achieve a higher position on a search engine's page for key phrases. In turn, this helps potential clients find your law firm's website (because no one ever clicks across to page 2 on Google).
Increased Visibility and Credibility
To deliver Privacy 108's 4 x monthly blog content, we prepare rolling 3-monthly calendars outlining the content proposal. The proposed content calendar is based on current local events in business and law, as well as suggestions provided by Privacy 108's team members. From there, we draft blog posts that cover the relevant content including the law, relevant anecdotes, tips and benefits, and action items. This draft then goes through an approval process, before being published to the Privacy 108 Insight's blog each week.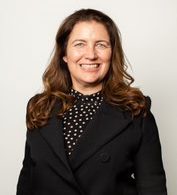 "Working with Obiter has been amazing. We've locked in a least 4 blog posts per month on topics that support our business and align with on-line interest, which has been fabulous for Privacy 108. We've definitely secured new clients through the boost to our on-line presence from working with Obiter Marketing." – Dr Jodie Siganto, Director at Privacy 108.
Privacy 108 is a multidisciplinary practice that provides legal and non-legal consultancy and knowledge sharing services within the privacy industry. The company is headed by one of Australia's leading privacy professionals, Dr Jodie Siganto.
Obiter Marketing has worked with Privacy 108 on developing SEO-backed blog content since the beginning of 2021. Throughout the year, the number of backlinks (that is, websites which link to Privacy 108's website indicating the quality of its content) has increased significantly. The number of visitors to the website over the past twelve months has also grown substantially.
1000% more website visitors in 2021 (compared to 2020)
194% more visits to Privacy 108's contact page in 2021 (compared to 2020)
19% increase in the time users spent on Privacy 108's website in 2021 (compared to 2020)
SEO-driven content is designed to appeal to search engine algorithms but there's no reason that needs to be the sole purpose of it on your website. When your SEO-driven content is written well for its human readers too, the value of the content for your law firm climbs exponentially.
Obiter Marketing focuses on delivering content that is easy to understand and valuable for visitors to your website AND can be easily found by Google's bots. It is drafted by writers who have graduated (or will graduate shortly) from law school and overseen by writers with strong knowledge of SEO. In essence, we create content that helps your law firm get the best of every world.
FAQs about SEO for Law Firms
What exactly is search engine optimisation or SEO for law firms?
admin
2021-12-15T18:03:22+00:00
Search engine optimisation is the process of writing or manipulating content on websites so that it appeals to the search engine algorithms and, therefore, ranks better on them.
Achieving results from search engine optimisation efforts requires:
A deep understanding of what each search engine algorithm is looking for on webpages.
Creativity and the ability to write content that delights the human audience, as well as the bots.
The ability to read and decipher website analytics and make suggestions to improve poor metrics.
Strong technical SEO knowledge on the part of web developers.
Strong ability to design webpages so that they look good for your website users and make sense to the search engine algorithm
Generally, it's uncommon for one person to have all these skills. At Obiter Marketing, our in-house talent advises on the first three points, and we outsource or engage contractors for web development and design.