Email marketing is one of the leading marketing trends in 2022, with more than one-third of companies planning on increasing their email marketing budget this year. If your law firm is planning on increasing your investment, be sure to measure these five metrics for email marketing.
5 Metrics Law Firms Should Measure for Email Marketing
Open Rate
Your email marketing open rate expresses the number of subscribers who opened your law firm's email as a percentage of your entire subscriber list. For instance, if you send a marketing email to your 1000 subscribers and 220 subscribers open the email, your open rate will be 22%.
What does the Open Rate Metric Reveal About Your Law Firm's Email Marketing?
Open rates are often credited with measuring the effectiveness of your subject lines. The more compelling your subject line, the more likely it is that your subscribers will open it. However, this is only part of the puzzle.
Compelling subject lines certainly contribute to higher open rates, but the subscriber's prior experience with your marketing emails also plays a role in their likelihood of opening them. If you consistently generate high-quality content relevant to your subscribers and distribute it via email, it's likely your subscribers will open it.
Generally, when your brand's reputation and goodwill increase, so will your law firm's open rate.
22% is the current benchmark open rate in the legal industry.
The difference between open rates and unique opens.
Depending on which email marketing platform you use, you may see a metric for unique open rates. This metric will tell you how many subscribers opened your email in total. That is, the unique opens metric counts a subscriber who opens your email three times as one open – not three. You should confirm with your marketing platform exactly how they calculate the metrics to be certain what is being included in your open rates.
Click Rate
The click rate measures the number of your readers who click on a link within your email. It's essentially a measure of how relevant and effective your email content is for your readers. If they want more information or to otherwise act based on your call-to-action, they will click the link.
Typically, email marketing platforms calculate click rate by measuring the number of email recipients who click on a link – not the number of subscribers who open the email. So, a click rate of 2% would mean that 20 readers from your 1000 subscriber email marketing list clicked at least one link contained in your mailout.
2.5 to 3% is a good benchmark click rate for your law firm to strive for.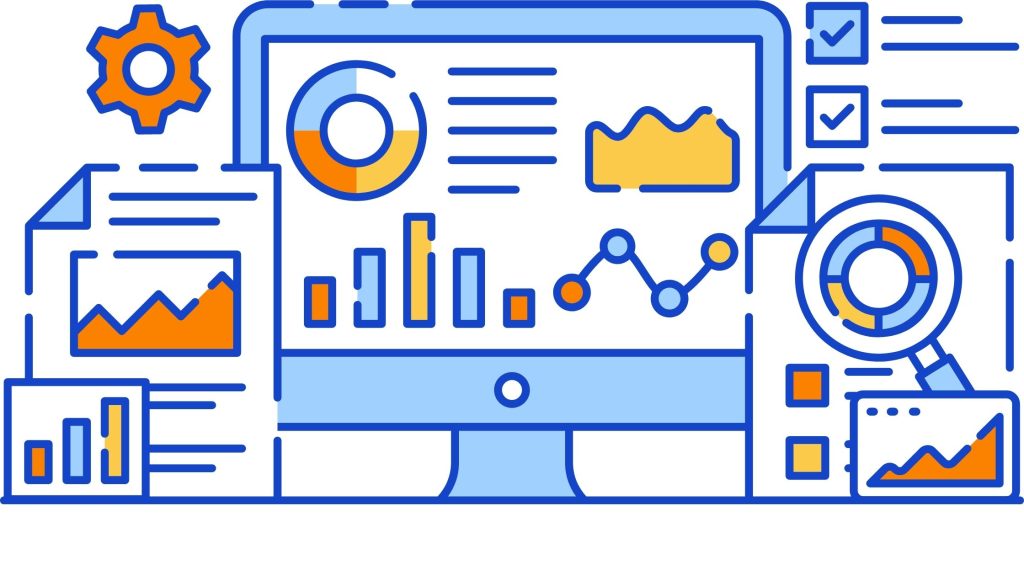 Bounce Rate
An email bounces when it isn't delivered to the intended recipient and, as a result, it bounces back to you. This usually happens when there's an error with the email address. There are so many reasons for this. Some common causes include:
An entry error, such as a comma in place of full stop/period.
Someone may have provided a fake email address to download your gated content.
Your marketing email is too large, and the recipient's mailbox isn't equipped to receive it.
The subscriber's server is down and couldn't accept emails.
As you can see, some of the reasons for an email bouncing are permanent – like trying to deliver to a fake email address. Others are temporary – like the recipient's server being down.
There are also several reasons that the bounce rate is an important metric to monitor. High bounce rates can impact your law firm's sending reputation. A poor sending reputation makes it more likely that your emails will be caught by your recipient's spam filter (and end up in the junk folder).
To avoid this, you should try to keep your law firm's marketing email bounce rate below .55%, in line with industry standards.
Your email bounce rate is different to your website bounce rate. Be careful not to confuse the two. A bounce on a website is where the user visits the page but then leaves without interacting with the website. In the case of a website bounce, the recipient receives the information and elects to not take any action on the website. In the case of an email bounce, the user never receives the content. There is no action on the user's part.
Unsubscribe Rate
The unsubscribe rate refers to the percentage of recipients who receive your email and opt-out of receiving future emails. Generally, it is considered to indicate engagement with the content you're sending out. If the content contained in your email mailout isn't interesting or valuable to your readers, they're more likely to unsubscribe.
However, there are other factors that can contribute to increased unsubscribe rates including poor mobile functionality, broken links, unclear design, and spammy email subject lines, for instance, can result in increased unsubscribe rates.
Given that high or increasing unsubscribe rates can also negatively impact your law firm's sending reputation, it's important to keep an eye on this metric. Try to keep unsubscribe rates below .22% for each mailout. If it's higher than this, dig deeper to try to work out what went wrong and make some improvements for next time.
Many email marketing platforms also allow you to implement a survey for anyone unsubscribing from your list to determine why. Doing so can provide helpful data about what's causing your recipients to opt out, allowing you to make changes in response.
Conversion Rate
Your email marketing should have a goal. The conversion rate is a measure of how many of your readers take the action that's the goal of your marketing campaign. Most email marketing platforms make it relatively simple to set up conversion tracking.
Measure The Email Marketing Metrics That Matter to Your Law Firm
If you need guidance ramping up your email marketing efforts or analysing your email marketing metrics this year, reach out. We'd love to help!