Size does matter when it comes to your website and its performance on search engines. Larger sites tend to perform better, which means your website needs to be of a comparable size to your competitors' sites if you want a chance to rank alongside them. Creating subpages for law firm services is an easy content idea that allows law firms to increase their website size, hit relevant keywords, build customer trust, and improve your chances of converting online visitors to paying clients. Read on to find out how.
Why Create Unique Subpages for Your Legal Services?
Before we delve into why you should have unique subpages for your law firm's services, let's take a look at what we mean when we say subpages.
What are subpages?
Subpages are pages that are subservient to another page. You can read more about the technical subpage definition, if you're interested.
For the purposes of keeping things simple, in this article we'll only refer to subpages linked to a main page.
Your main pages are those that you might find in the navigation bar on a website.
Here's what it looks like on our website:

Our main services pages are available at the top, in larger text. They are law firm website content, content marketing for law firms, and law firm marketing strategy.
The subpages for each of the main services pages are marked by the arrowhead.
Each main services page contains links to the subpages. So, the law firm website content page links to our copywriting for law firm websites subpage and our law firm website strategy subpage.
How is this beneficial for law firm SEO?
Linking this way helps with SEO from multiple angles (for any website, including law firm websites):
Firstly, it tells Google that the main page and the subpages are related to one another. This helps the search engine algorithm work out how to rank each webpage and which keywords are relevant.
Secondly, it allows you to create pages for specific keywords – which increases your likelihood of being found through organic search.
Example Subpage Structure for an Immigration Law Firm
Here's what the subpage structure might look like for an immigration law firm in Canada:
Services webpage: Economic Class Permanent Residency
Subpages:
Federal Skilled Worker Express Entry
Federal Skilled Trades Express Entry
Canadian Experience Class Express Entry
Provincial Nominee Program Express Entry.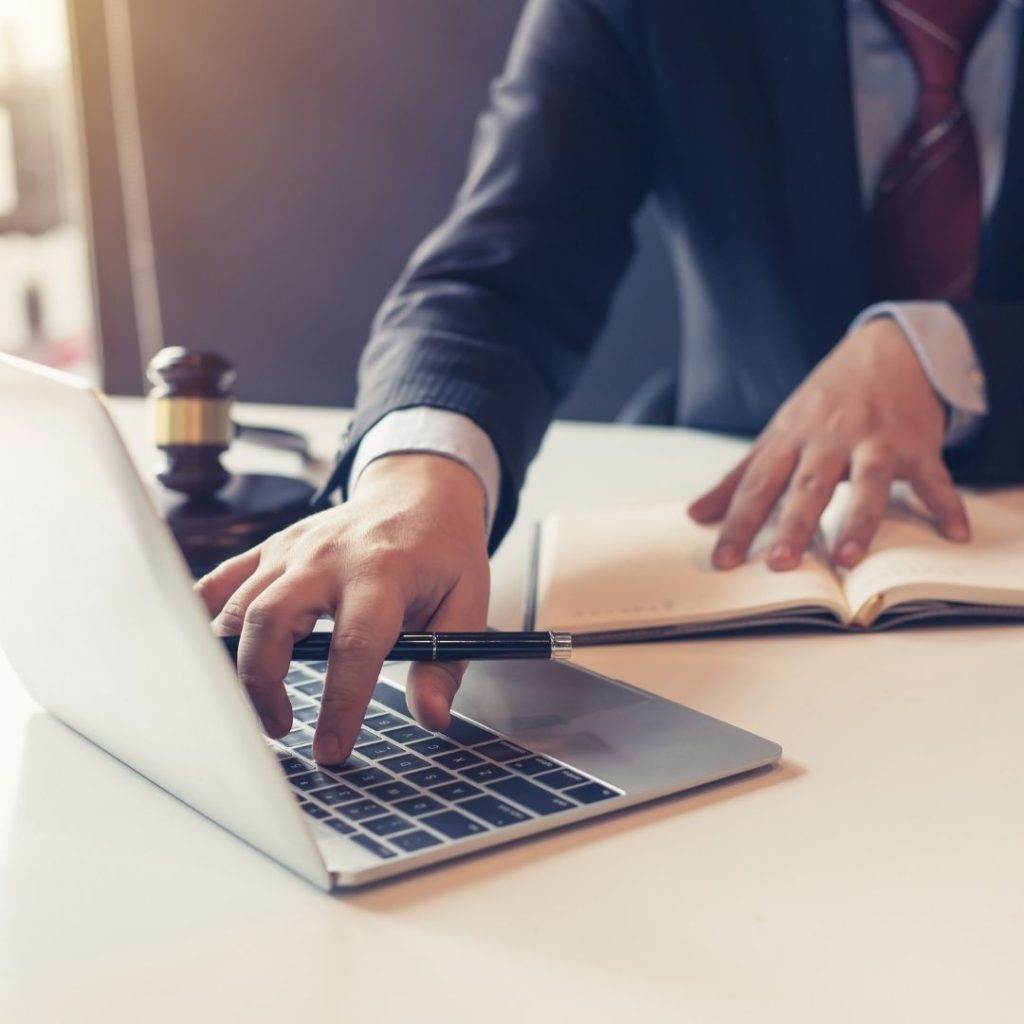 Services Main webpage: Family Class Permanent Residency
Subpages:
Spousal class permanent residency for applicants in Canada
Spousal class permanent residency for applicants outside Canada
Family class permanent residency for parents of permanent residents.
Family class permanent residency for adopted children.
And so on.
Each of these classes should have one unique, dedicated webpage on an immigration law firm's website. The 'header' page (for family class permanent residency and economic class permanent residency) should link to each of the subpages.
Why Create Unique Subpages for Law Firm Services
There are significant SEO benefits of creating unique subpages for your law firm's website. These include:
Larger, high-quality websites are more likely to rank highly. Since websites with subpages tend to be larger, there's a higher likelihood it will rank higher for search engine queries too.
You can provide detailed descriptions of your services for clients and answer FAQs, which can improve trust and increase the likelihood of website visitors becoming paying clients.
3. Your law firm is in a better position to provide details about the typical process and timeline for specific legal services on a service-specific subpage. This information is critical to potential clients.
In fact, the 2019 Legal Trends Report revealed that 45% of potential clients found it challenging to assess whether a particular firm was right for them.
These potential clients indicated that they found it challenging to be sure that the lawyers they reviewed were right for them – primarily due to information gaps.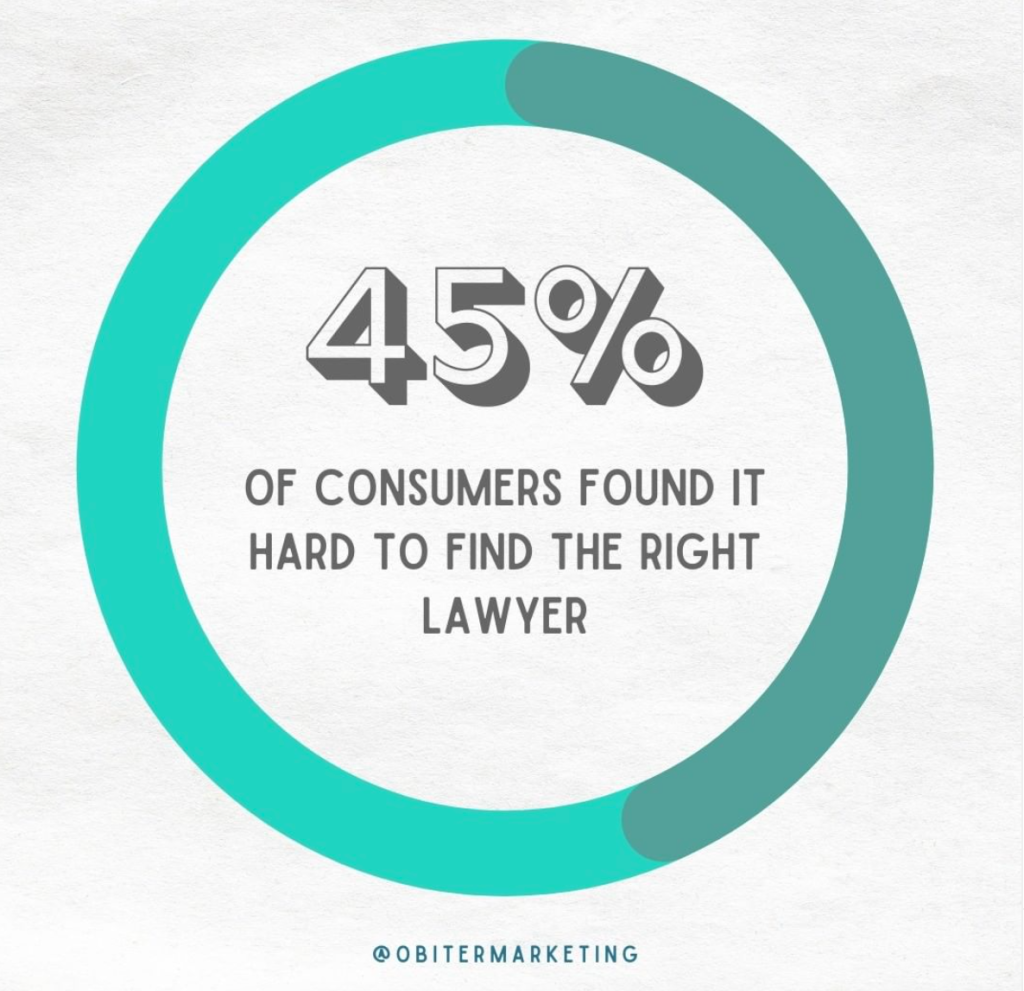 Generally, they wanted to know the following:
About a lawyer's experience and credentials.
Their practice areas.
The legal process and what to expect.
An estimate of the total cost for their case.

Your law firm website should help address these challenges if you want to transform your potential clients into paying clients. Subpages specific to the services you offer can help you to achieve this.
Do All Law Firm Websites Need Services Subpages?
No – whether or not your law firm elects to create services subpages will depend on your goals.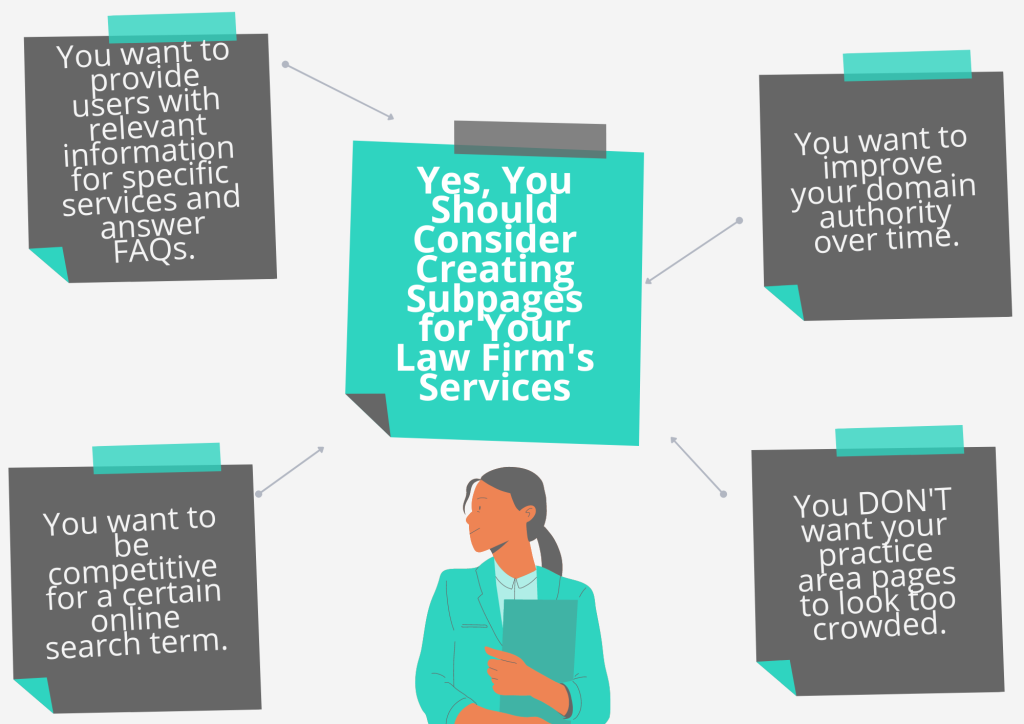 Let's take a look at some common goals:
You want your law firm's website to rank higher than your competitors for a particular service.
Do you need subpages to achieve this? Well, it depends.
If your competitors' websites include unique subpages for legal services, you will need to generate these subpages too if you want to compete.
More than this, you will need to create subpages that appeal more highly to the search algorithms being used to find your law firm's services.
You want your law firm's website to rank higher than your competitors for general searches.
Again, it depends.
Assuming neither your website, nor your competitors' sites have subpages, you can get away with not creating services subpages. You'll need to create high-quality webpages for the broader category of services, however. (Essentially, do what your competitor is doing, but better).
In these circumstances, it's still worthwhile considering slowly creating subpages for unique services over time. If you work with a copywriter, you could add one services subpage to your retainer each month. This allows you to slowly build your website's authority without a larger upfront cost.
Interested in finding out more? Book your free strategy call with us!